---
UPDATE 10/1/17: Apple no longer offers the ability to gift (or even buy) apps via iTunes on Macintosh or Windows computers. You can only do so via the App Store app on your iOS device (iPhone, iPad or iPod Touch).
We know how tough it can be to come up with the perfect gift for another actor – a play, a book, a workshop…fortunately, we have the perfect solution: gift those actors you know and love and want to support a copy of Rehearsal® Pro. Share the joy you've had with your copy, and make your fellow actors smile!
(Before you gift it to any actor, make sure they use an Apple device – Rehearsal® Pro isn't available for Android users.)
Gifting Rehearsal® Pro
1. Read this page on your device. Start by tapping on this link to take you to Rehearsal® Pro's page in the App Store app:
https://rehearsal.pro/download
You should see something like this: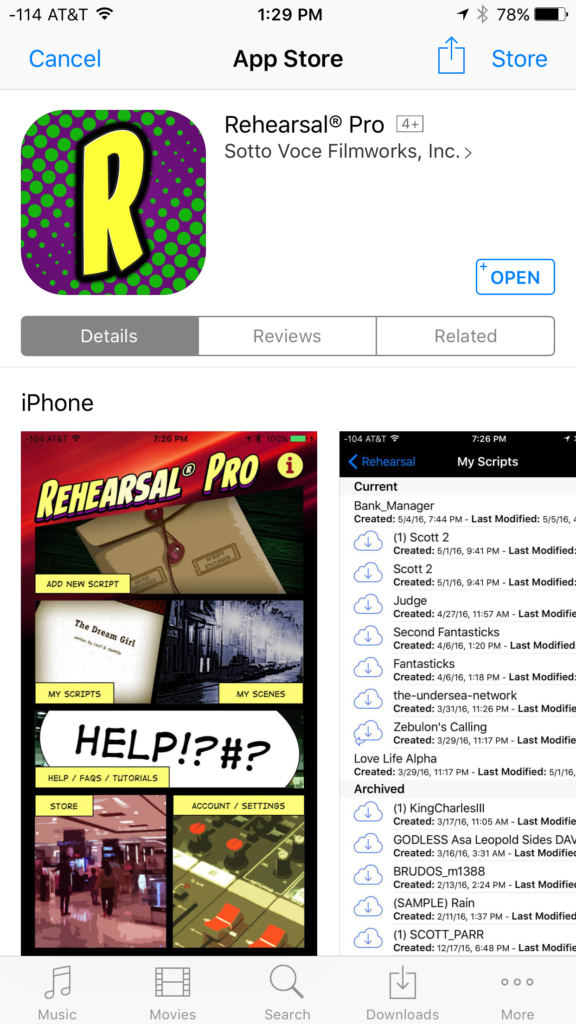 2. Tap on the Sharing button on the top nav bar:
3. On the screen that slides up from the bottom, tap on the Gift box icon on the second row of options: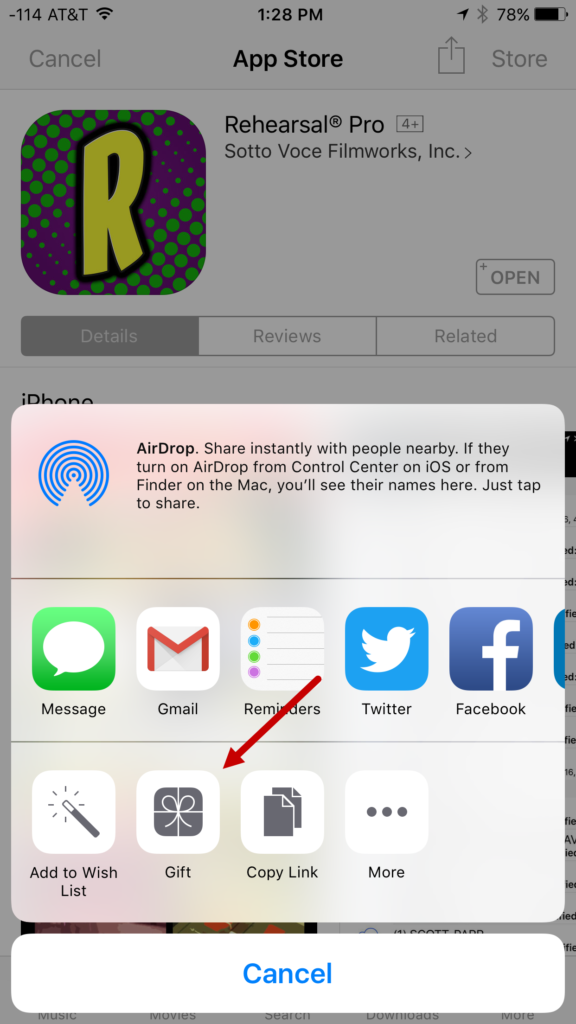 4. On the screen that then appears, enter the email address of the user you want to gift to, and a message of up to 200 characters. You can leave the date the gift will be sent as today, or you can change it to another day: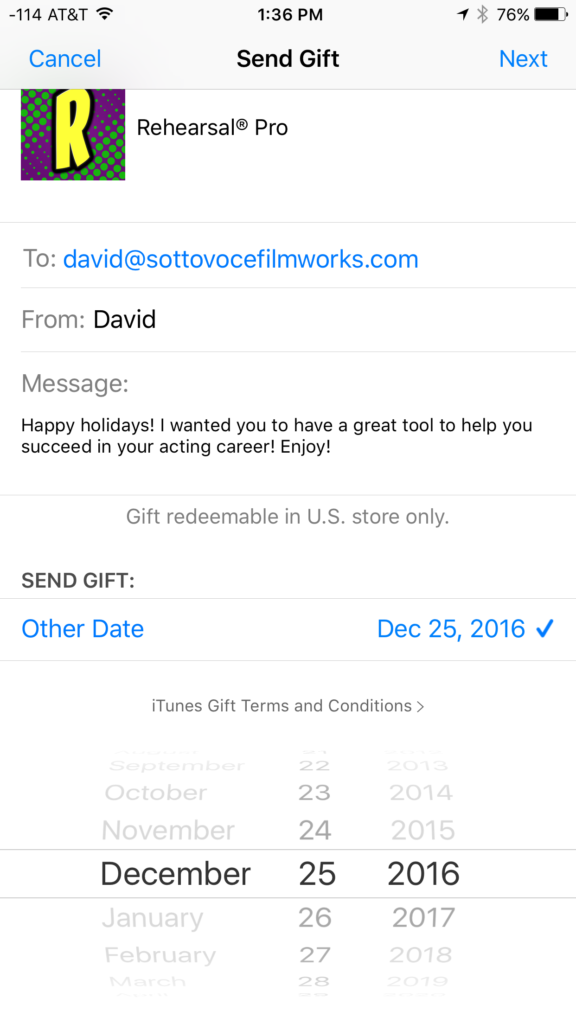 5. Tap Next (in the upper right corner), and select a theme for your notification email on the following screen: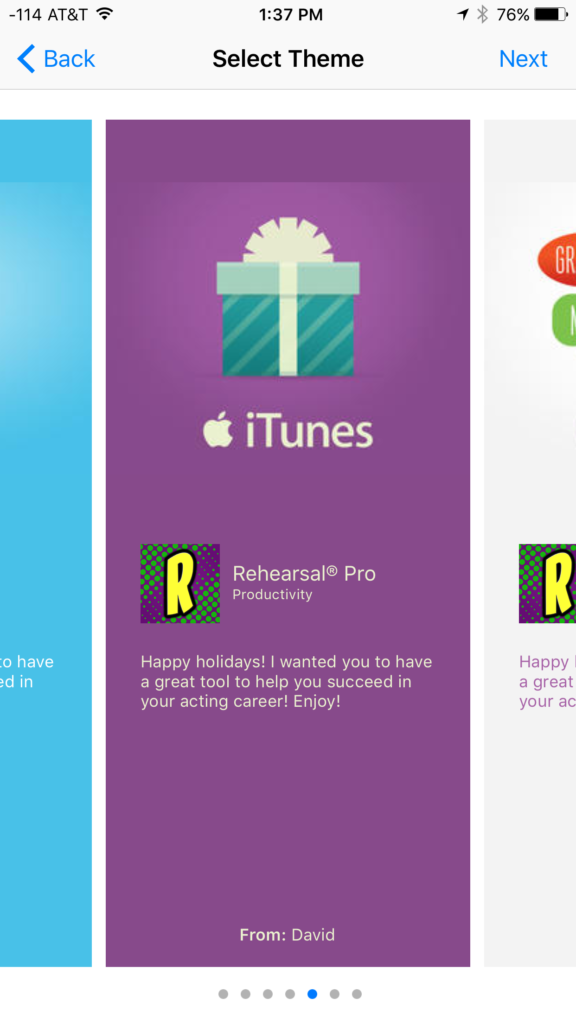 6. Tap Next (in the upper right corner) to review your purchase on the following screen, then tap Buy (in the upper right corner) to complete the transaction (you may have to sign in to iTunes again):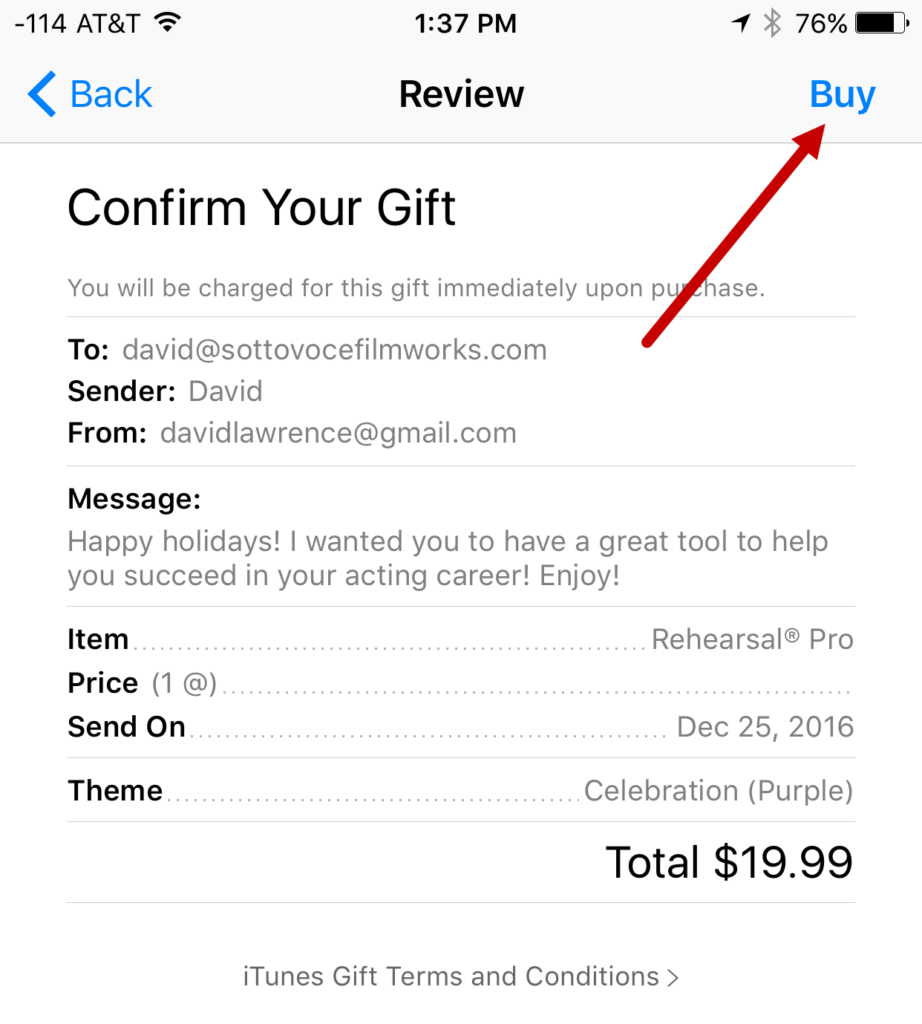 And you're finished! And thank you for helping another actor make a lovely difference in their career by being off-book with Rehearsal® Pro.
---
Return to Help home